The Neighbourhood Small Grant (NSG) program was started in 1999 as a way to combat loneliness and social isolation, by making communities stronger, safer and more welcoming. By offering a small grant (up to $500, up to $250 for a basic block party), to residents, we enable the applicant to bring their project to life, often in a more impactful way or with people in the community they may not have previously been familiar with. The NSG kickstarts people's imagination and often makes neighbours more willing to participate. Traditional projects have included concepts such as park cleanups, emergency preparedness meetings, community gardens and enhanced block parties. 
Please note: projects must be free to attend, accessible and welcoming to all. Registered organizations and businesses are not eligible – these grants are specifically for individuals. 
For West Van, sQUAMISH NATION & LIONS BAY
Residents
of any age, experience, or background.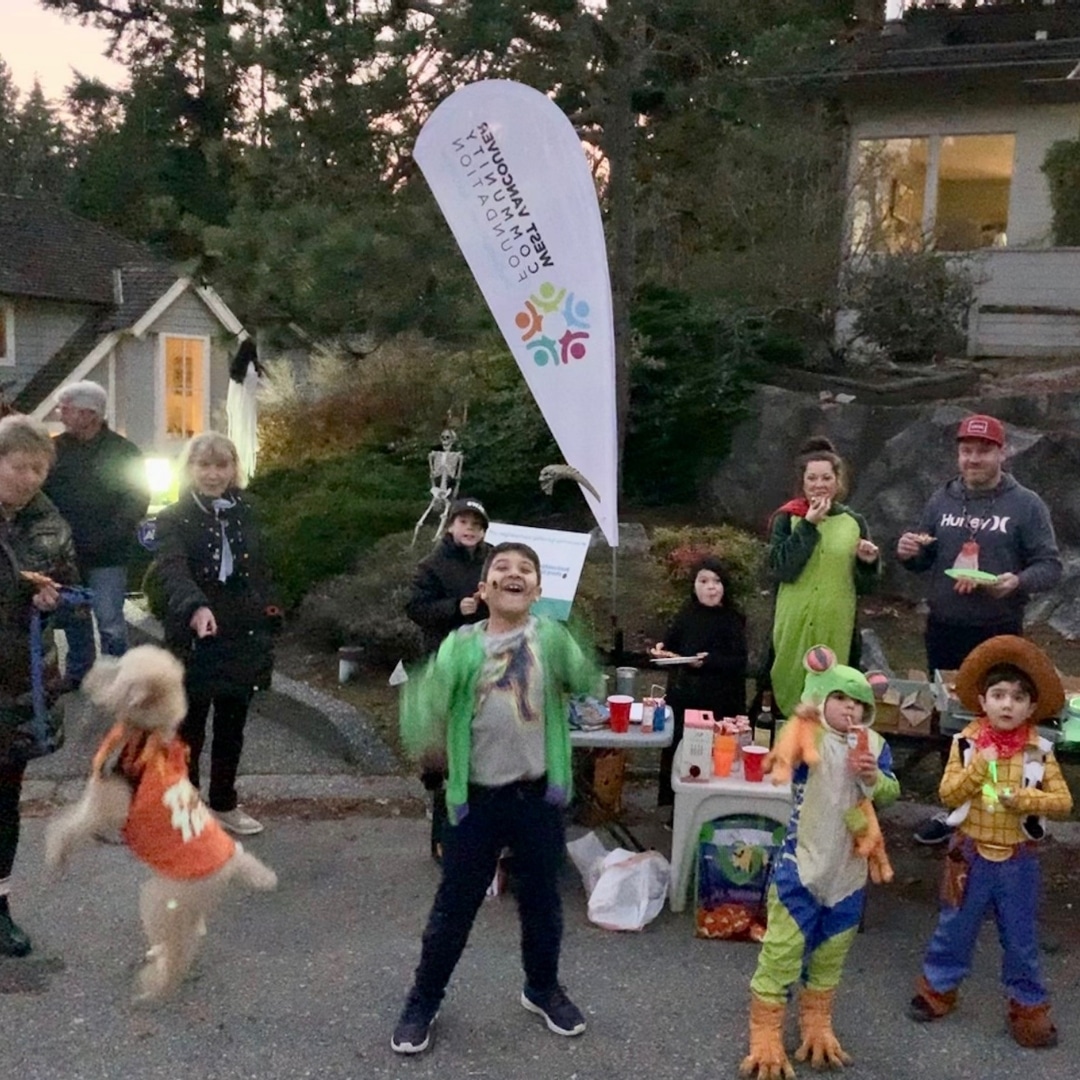 Still have questions, want more information on this program or looking for resources for your upcoming NSG project?
Amount
When can I Apply?
Criteria
Ideas
Guidelines
Committee
Principles of NSG
Amount
Grants are for up to $500 and can cover costs for things such as honorariums for Indigenous or other cultural elders; Facilitators, speakers, artists, coaches and cultural workers; Technicians; Permits; Promotions; Supplies; Decorations; Food & non-alcoholic beverages, and more. 
If you are doing a basic block party, the recommended budget is up to $250. Go beyond a basic block party by doing multiple days, adding skills sharing or a special event such as Emergency Preparedness.
When can I Apply?
Criteria
Ideas
Guidelines
Committee
Principles of NSG
We are proud to partner with the Vancouver Foundation and the Howard Martin Memorial Fund to fund and deliver Neighbourhood Small Grants in West Vancouver. 
On April 19th we held an informational webinar. You can read the presentation here>>
Neighbour Grants Project Leaders share their inspiring stories about people in West Vancouver gathering, sharing, celebrating, and connecting.