Last year a new neighbour that moved into the neighborhood, suggested that I join the David Suzuki Butterfly project as a "Ranger". She knew I was active in our neighbourhood through an app, Nextdoor. 
One of the criteria was how many people would I be able to get involved. I had over 200 people in my contact list. I was accepted (by the Butterfly Project). I immediately applied to the Neighbourhood Small Grant program to get funding, to allow interested neighbours to also participate.
I was able to recruit 30 neighbours to participate and plant gardens that attract butterflies. Funds were used to purchase plants, seeds and produce handouts that included information on the butterflies
found in the North Shore area. Some of the neighbours already had established gardens and others were just starting gardening.
We all learned a different perspective to gardening, being aware that gardens are not just about colours and being pretty. It is also a home to butterflies, bees , birds and insects. Neighbours were more aware and purchased plants with that in mind.
We also became aware that spending time in the garden to interact with them brought wonder and great joy. It was especially exciting to have the children involved. We saw and identified many white cabbage butterflies and a few western tiger swallowtails. 
I connected with everyone in person by delivering supplies or while they picked up their supplies. I have personally visited gardens to view progress of their plants and they have come to my garden. We also stay connected by virtually sharing our photos.
We plan to have a garden tour in August to have everyone connect in person and share what they have experienced.
Project leader, Kim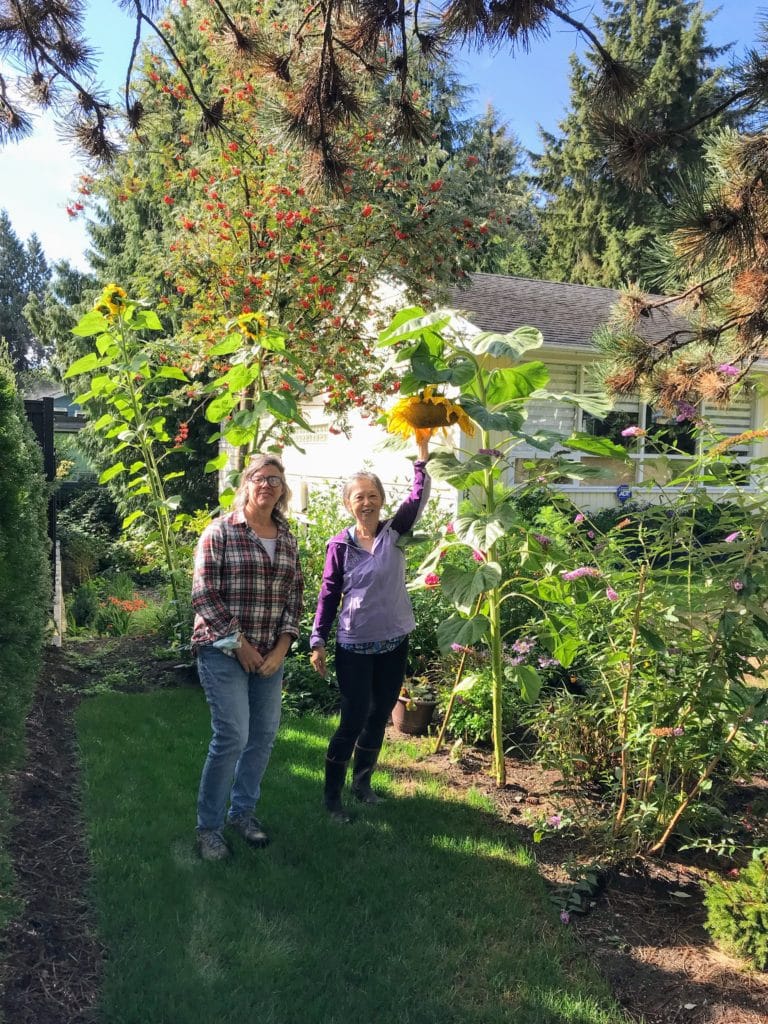 Want to Have Your Own Butterfly Neighbourhood?
If you're interested in doing a butterfly or pollinator project in your neighbourhood, apply for your own Neighbourhood Small Grant.  Grants are for up to $500 and you could use it for plants + seeds, printed material and possibly even some refreshments to have a garden party with the participants.