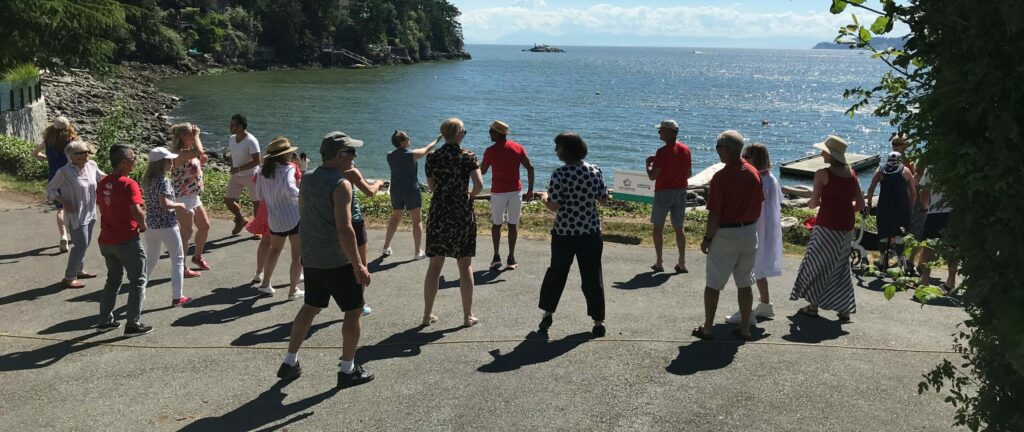 Our neighbourhood has run block parties in the past, with 100+ people attending. COVID kept us all apart and then earlier this year, our neighbours were tragically killed by a falling tree. We really wanted to hold an event that would bring the neighbours together, in a bigger and better way.
For our Neighbourhood Small Grant project, we held a gathering for Canada Day to celebrate and meet neighbours. We had a DJ and an instructor to teach Salsa dancing, a neighbour and her daughter played guitar and sang, Canada Day tattoos and face painting for the children was done. In addition there were decorations and a potluck of snacks and drinks.
I was busy doing tattoos so I took as many pictures as I could to capture the participation at our event.  A young neighbour – 10 years old – did the face painting. The salsa dancing was a big hit and even our neighbour with an amputation joined in. 
Several people told me how much they enjoyed the event and would like to celebrate Canada Day every year in the park.
-Margaret, Project Leader