Strengthening Relationships with Indigenous Communities
The West Vancouver Foundation understands the importance of acknowledging that the land on which we live and work is the unceded traditional territories of the Skwxwú7mesh (Squamish), and Səl̓ílwətaʔ/Selilwitulh (Tsleil-Waututh), and xwməθkwəy̓əm (Musqueam) Nations and we are grateful for the opportunity to do so. Acknowledging territory shows recognition of and respect for Indigenous people – both past and present. Recognition and respect are essential elements of establishing healthy and reciprocal relations, which are the key to working towards reconciliation.
The West Vancouver Foundation is committed to working together with our community towards a shared goal of reconciliation and we are committed to the Calls to Action of the Truth and Reconciliation Commission. The WVF Board of Directors have signed onto the The Philanthropic Community's Declaration of Action.  Our work includes a focus on funding and supporting projects related to reconciliation, and creating learning opportunities for our staff, Board and community about our shared history and opportunities to combine our strengths.
The Tsleil-Waututh Community will take part in a Pilgrimage to Commemorate the National Day for Truth and Reconciliation in Honour of Residential and Day School Survivors.
Date: September 30, 10 am – 1 pm
Location: The public is invited to create a wall of protection and line up on the sidewalks along Main St. / Cotton Dr. at Park and Tilford or 3rd St W. from St. Andrews Ave. to Chesterfield Ave.
Join T'Sou-ke Elder Jeff Welch and Dene author Katłįà Lafferty to learn how to harvest and prepare cedar bark, learn about the cultural significance of cedar, and to hear their thoughts on reconciliation.
A Traditional Welcome will be offered by Chief Janice George of the Squamish Nation.
FREE
Hosted by: West Vancouver Memorial Library
Date: September 30, 11am – noon
Location: Virtual, via Zoom. Register to get link.
WOCHIIGII LO: End of the Peace
Made over five years by Haida filmmaker Heather Hatch, this impassioned documentary captures the long struggle by members of the West Moberly and Prophet River First Nations against the B.C. government over a mega-dam project that could devastate the Peace River Valley. The fact that many experts consider the Site C dam to be both unneeded and a likely money-loser for the province is one of many cruel ironies Hatch uncovers in her film, which is equally powerful as a blistering exposé and an inspirational tribute to these lands' defenders.
Date: September 30, 7 – 8:45 pm
Location: Kay Meek Arts Centre
Ch'ich'iyuy Canoe Program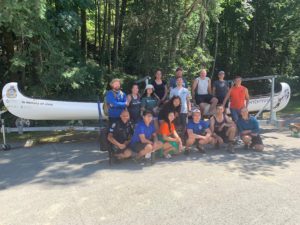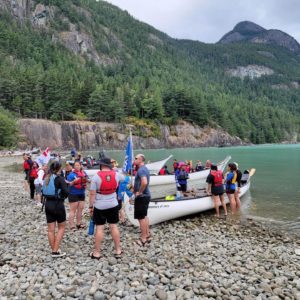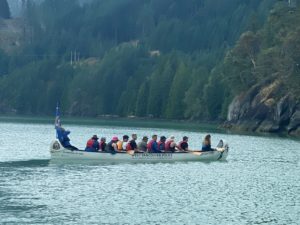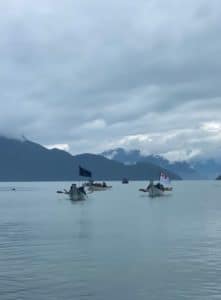 The Ch'ich'iyuy canoe program was established by the West Vancouver Police Department and works in partnership with the Squamish Nation to engage youth and work towards reconciliation. In 2021, a 2 day pulling together canoe journey went from Porteau Cove to Pot Latch. Many new youth and youth veterans and well as the current and retired Chief of Police participated. The program benefits many members from our community and allows for participants to learn more about the land in which we live on.
Funding was provided from the Howard Martin Memorial Fund and the Thunderbird Marine Corp Fund.
Indigenous Peoples' Day Celebration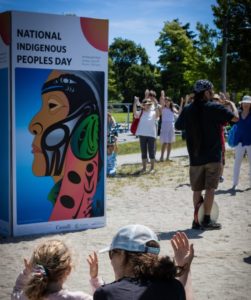 The Indigenous People's Day Celebration held on June 20th 2021 in Ambleside Park was a day of story telling and learning about the people and the traditional unceded territory of the Sḵwx̱wú7mesh Úxwumixw (Squamish Nation). Community members participated and learned about the cultural significance of woodcarving, wool weaving and print making techniques from four different Indigenous artists. Canoes Ch'ich'iyuy and Sema7maka were on site and their canoe families engaged with the public through dance, drumming and story telling. It was a day of building relationships and celebrating the rich culture of Indigenous Peoples.
Funding was provided from the Smart & Caring Fund and the Howard Martin Memorial Fund.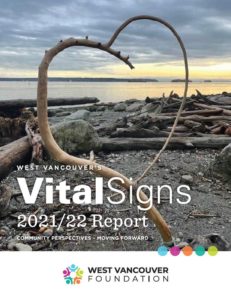 For our 2022 Vital Signs report, we surveyed over 500 North Shore residents and asked them about their opinions on a variety of topics.  
83% of residents surveyed feel it is important to foster, learn about, and respect Indigenous culture, values, and traditions. 70% of respondents acknowledged September 30th, 2021's National Day for Truth and Reconciliation. 
We encourage everyone to be part of the conversation. Education and learning about new history can begin by reading the 94 Truth and Reconciliation Calls to Action. 
Read the full 2022 Vital Signs report. 
We are very honored to have been involved in this heartwarming, meaningful and impactful project – Kayachten – Welcome Pole Restoration project at Lookout Housing Society. This project saw Kayachten, the Welcome Pole, brought back to its original glory, proudly uniting the Squamish Nation and the North Shore community, and was dedicated to helping the North Shore homeless population.
This project received funding from the Nancy Farran Compelling Opportunities Fund, at the Foundation.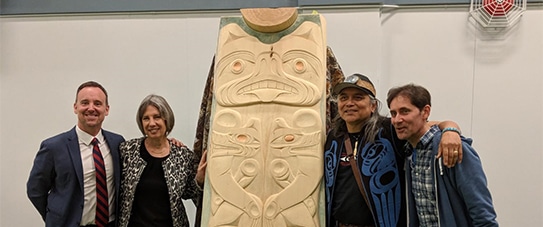 In the true spirit of 'celebrating the greatness of us,' the West Vancouver Foundation helped to facilitate the community of funders of Caulfeild Elementary's Welcome Figure. The students and teachers at Caulfeild Elementary School have been intentionally creating deeper connections to Indigenous learning with the Skwxwú7mesh (Squamish) Nation for a number of years.
Elder's Bannock
Making Kits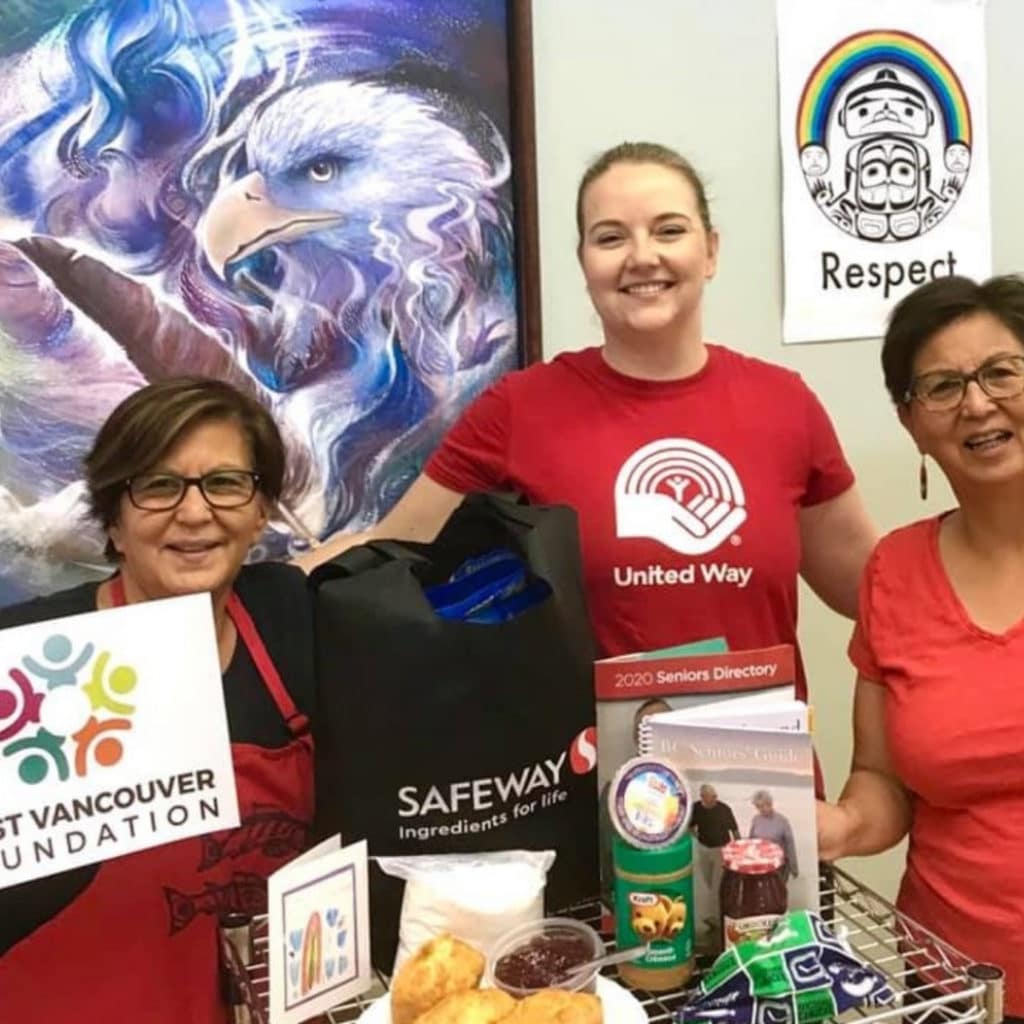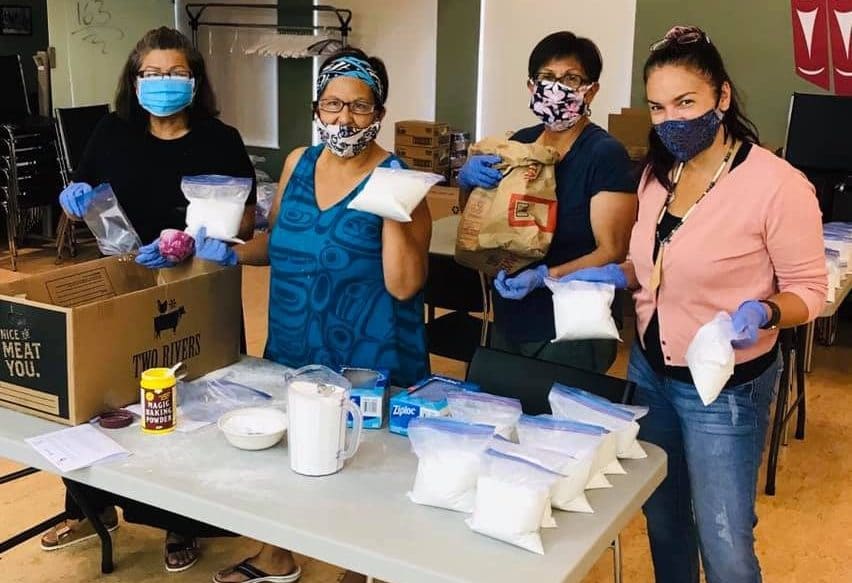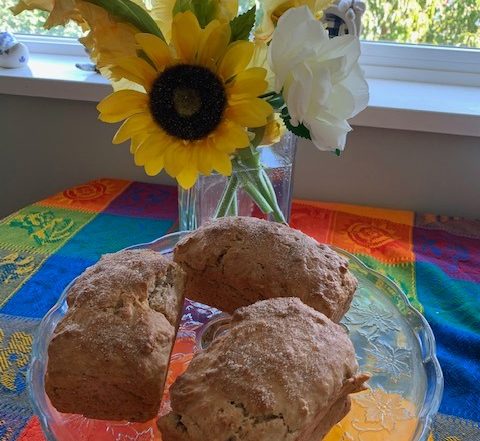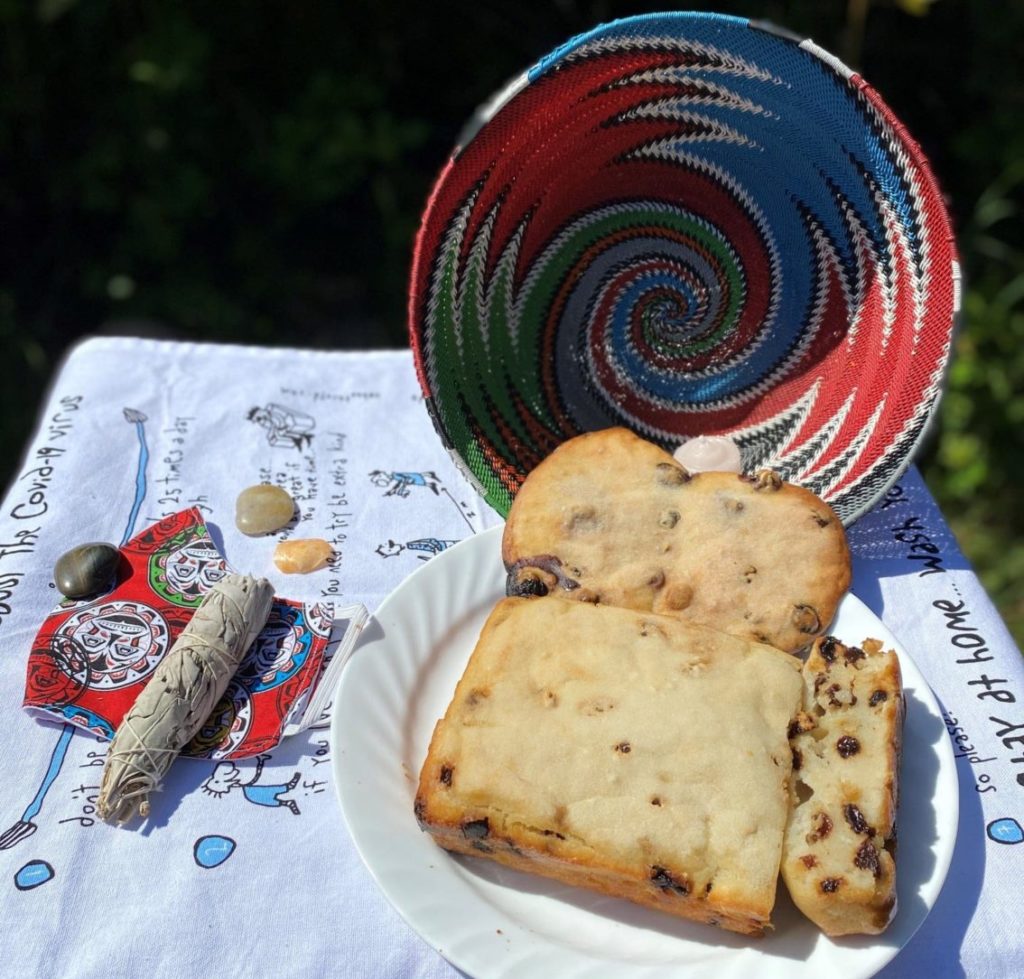 As part of the Neighbourhood Small Grant Program, Monica, Lucy and others got together to create care packages for 250 Elder's so they could make and enjoy their own bannock, during COVID-19.  
"Our Elders had been asking for fresh, baked bannock bread. Bannock is a staple in many of our community gatherings and celebration meals. Our Elders were missing this since COVID has prevented them from gathering. Many Elders also did not know how to make it, so I thought why not create a kit where they could make it at home! With the help of my community and team at Squamish Nation, I was able to bring our Elders a bannock making kit, which included the recipe so they could make more in the future."