Over
$200,000
Raised for charity partners!
The West Vancouver Foundation believes in a future that is bright, just and sustainable with the resources to ensure a vibrant quality of life for generations to come. We are a leader in community-based philanthropy, working with individuals, families and charities for maximum community impact.
Give Where You Live is an exciting giving campaign that empowers you to join others in West Vancouver & the North Shore in supporting a select group of local charities. The 2021 campaign is now complete.  The community generously donated $135,059, plus $65,500 in matching (from the Ian & Rosemary Mottershead Fund), is resulting in $200,559 to our 7 charity partners!
GIVE WHERE YOU LIVE CATALOGUE
The West Vancouver Foundation's Give Where You Live Catalogue is a short list of some of the organizations and projects we have our eyes on. They are mostly small(er) and mid-sized, but they are mighty.  Read the Guide to learn more. 
Your donations will support the needs right here in our community. Donations made between November 15 –  December 31st, 2021, were matched, up to $10,000 total, by our Ian and Rosemary Mottershead Fund -doubling your gifts!
In Canada, 60% of all charitable donations benefit only 1% of charities. It's time to change that. The groups featured here are working to transform lives on the North Shore, and make our community stronger and more resilient.  
Foundry North Shore – Youth & Parent Support Programs, $11,000 in funding
Harvest Project – Extending a hand up, $20,000 in funding
Hollyburn Family Services Society – Vulnerable Seniors Support, $35,242 in funding
Howe Sound Biosphere Society – Searching for slhawt' (herring), $19,130 in funding
North Shore Rescue – Helicopter Night Hoisting, $20,000 in funding
West Van Arts Council – Art Initiatives, $20,000 in funding
West Van Seniors Centre – Feed the Need Program, $75,187 in funding
GIVE NOW, IN OUR COMMUNITY
The Caring Community Fund provides funding to our largest grant stream, the Community Grant program. Community Grants support a wide range of community programs and projects that create connection and belonging for the North Shore community. The focus is on community needs identified in our Vital Signs report, a report that identifies trends and emerging areas of need in our community. 
COMMUNITY GIVING MADE EASIER
Donate online, by email, e-transfer, or contact us to gift publicly traded shares. The West Vancouver Foundation is a leader in community-based philanthropy, working with individuals, families and charities for maximum community impact.
Thanks to the generosity of so many in our community – from single donations, bequests in wills, setting up a family fund, donating securities and more, we have been able to make a difference in our community. See some of the impact these donations have made. 
There are so many wonderful charities serving those in our community. Some have funds at the Foundation and many we have granted to. 
First Aid Ski Patrol Fund
Harvest Project
Hollyburn Family Services Society
Kay Meek Arts Centre Development Fund
North Shore Keep Well Society Fund
North Shore Rescue Team: Endowment Fund, Spend Down Fund, Tim Jones Legacy Fund
North Shore Stroke Recovery Centre Fund
Paul Sugar Palliative Support Foundation
Rotary Club of West Vancouver Sunrise Fund
Squamish Search and Rescue Foundations Fund
St. Francis in the Wood Fund
365Give Fund
West Vancouver Marine Rescue Society Fund
West Vancouver Police Department Fund
West Vancouver School District's Enhanced Learning Opportunities Fund
West Vancouver United Church Endowment Fund
West Vancouver Youth Band Fund
Avalon Recovery Society
Backpack Buddies
BC Mountain Foundation
BC SPCA
Canadian Iranian Foundation
Canadian Mental Health 
Canadian National Institute for the Blind
Capilano Community Services
City of North Vancouver
City of North Vancouver Library
Crisis Intervention BC
District of North Vancouver Libraries
District of West Vancouver
Dundarave Festival
Enhance West Vancouver
Family Services North Shore
Harmony Arts Festival – DWV
Harvest Project
Hollyburn Family Services Society
House of Omeed
Indigenous Peoples Day Celebration – DWV
JDRF
Kay Meek Arts Society
KidSport North Shore
Lighthouse Park Preservation Society
Lionsview Seniors Network
Lookout Housing
Mothers Matter Indigenous HIPPY
North Shore Celtic Ensemble
North Shore Community Resources
North Shore Disability Resources
North Shore Keep Well 
North Shore Meals on Wheels
North Shore Multicultural Society
North Shore Restorative Justice
North Shore Stroke Recovery
North Shore Volunteers for Seniors
North Shore Women's Centre
Ocean Ambassadors Canada
Pacific Spirit Choir
Parkgate Community Services
Pathways Serious Mental Illness Society
PLEA Community Services – Children of the Street
Polygon Gallery
Reconciliation Canada
Red Fox Healthy Living
Sharing Abundance
Silver Harbour Seniors' Centre
Special Olympics BC North Shore
Spectrum Mothers
Squamish Nation
365 Give
St Johns Society
Theartre West Van
Vancouver Adaptive Snow Sports
VanDusen Master Gardeners West Van
Westcoast Family Centres
West Vancouver Memorial Library
West Vancouver Seniors' Activity Centre
West Vancouver Art Museum
West Vancouver Community Arts
West Vancouver Historical Society
West Vancouver Marine Rescue
West Vancouver Police Department
West Vancouver Streamkeepers
West Vancouver Youth Band
Zajac Ranch for Children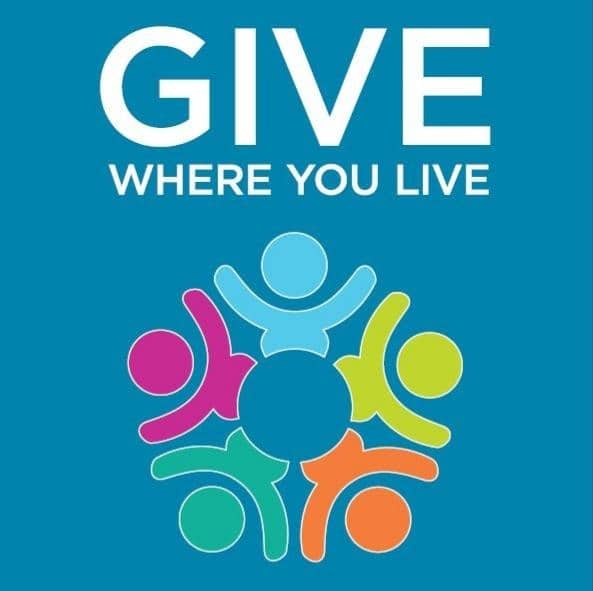 Establishing a family fund allows you to customize your charitable giving and improve the lives of others in your community over time. 
Ensure your generosity impacts the community for years to come by updating your will to include a gift to the West Vancouver Foundation.