The "Art from the Heart" project was done by a wonderful West Van student, and her friends, who made art and messages to share with vulnerable and isolated seniors and others in West Van. Thank you 'M' for your caring, dedication and thoughtfulness!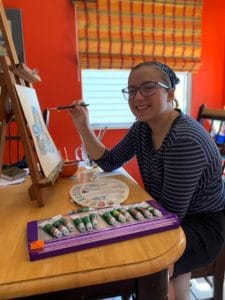 In 2020 there were a few projects that involved care packages, cards, messages and more, for vulnerable, isolated seniors.  Jill Lawlor made this video to help express the gratitude of those who received these 'art from the heart' messages and how this program has such a positive impact.
"Changing communities for better, one act of kindness at a time."