Neighbours got together to work on a neglected weedy traffic triangle right in the middle of their neighbourhood. When the pandemic struck, this is where their neighbourhood gathered night after night at 7PM to ring the church bell and to check in on each other. For most, they hadn't had this much contact with each other before and – it began to become an important part of their day.
As the neighbours gathered they began to discuss what this space could become. Since the first plants went in, this project continues to grow. Neighbours are planting the green space with ornamental trees, shrubs and flowers – to bring more joy and beauty to the heart of their little neighbourhood. The District was happy to hear about the neighbour plans and were keen to support with an initial effort to clear away some of the weeds and source/dig in the first plants.
Over time, wild flowers and other ornamental, bee-attracting flowers will be added. Neighbours sign up for watering and weeding duties, others stop by to offer support. During this first summer, neighbours have ensured that the plants are hand-watered twice a day.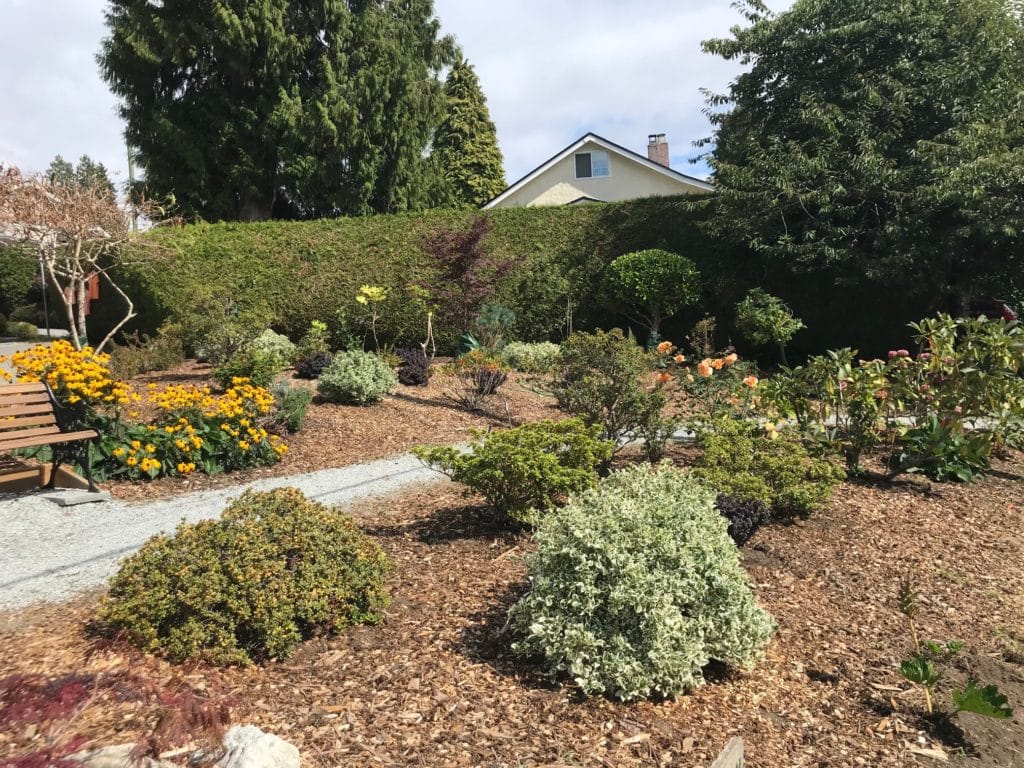 "Already, just by reaching out to the residents of these blocks, I have an in box filled with enthusiastic responses and offers to help steward and care for this garden project. Once the pandemic is behind us, we can imagine, once again, gathering in this place to celebrate Canada Day and other special days/holidays as neighbours and friends." Project Leader
Neighbours continue to work together on weeding and watering. Now that gatherings are allowed it has been a great place to meet with neighbours in-person. An neighbourhood eye-sore has become a place of community pride and creativity.
August 31st Update
A few photos from our neighbour garden project -it's been an incredible transformation. All thanks to an initial $500 neighbour grant!
People sometimes question the value of a $500 grant in this community. In our neighbourhood, it meant the beginning of a transformational project. A project that turned a weedy traffic triangle into a beautiful garden. It's brought neighbours together – many times for the first time. People have brought plants from gardens, hung hanging baskets, repainted the fire hydrant with fresh red and white, donated and refurbished a garden bench, spread mulch and gravel, created a rock garden and signed up to water through this hot dry summer. We now gather here, stop and chat, wonder at the new growth and the beauty we have collectively created. 
Any one of us could have written that first cheque but it wouldn't have been the same. It would have felt like an individual project. 
But this first gift has inspired over 20 families to give, raising more than $1,000 for a rain barrel, 3 dogwoods, reimbursement to neighbours for water and a nice cushion for future projects!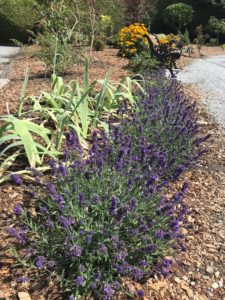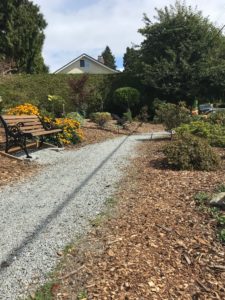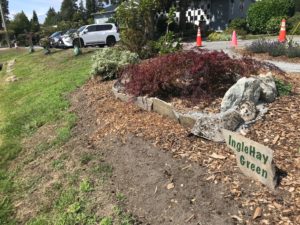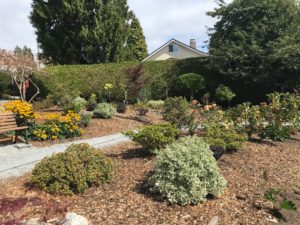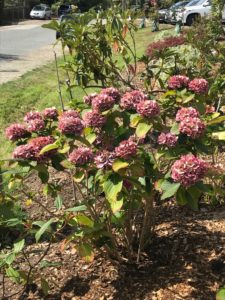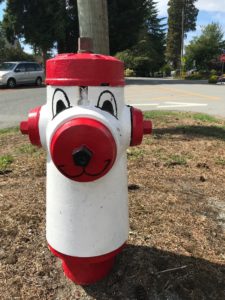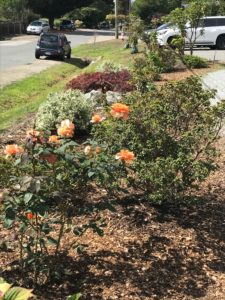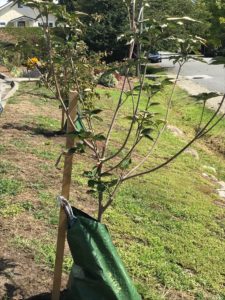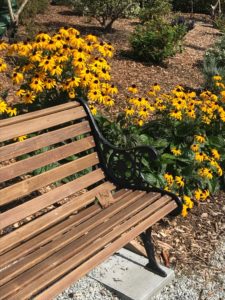 The garden looks great - and I love seeing how it's brought many people together.