Funded by: Howard Martin Memorial Fund and the Ernie and Audrey Kershaw Fund
Grant Program: Community Grants 2021
The North Shore Young Citizens' Forum has one overarching objective: Increase younger adult participation in civic life at the local government level so that their voices and perspectives can be heard by decision makers and thus influence their decisions. There are three goals that work towards achieving this primary objective:
1. Increase Forum participants' understanding and knowledge of local government.
2. Create connections and relationships between the Forum participants themselves and between them and local government staff and municipal Councilors (and First Nations).
3. Facilitate the creation of project(s) that can be shared with local governments that provide a platform for the perspectives of the Forum participants.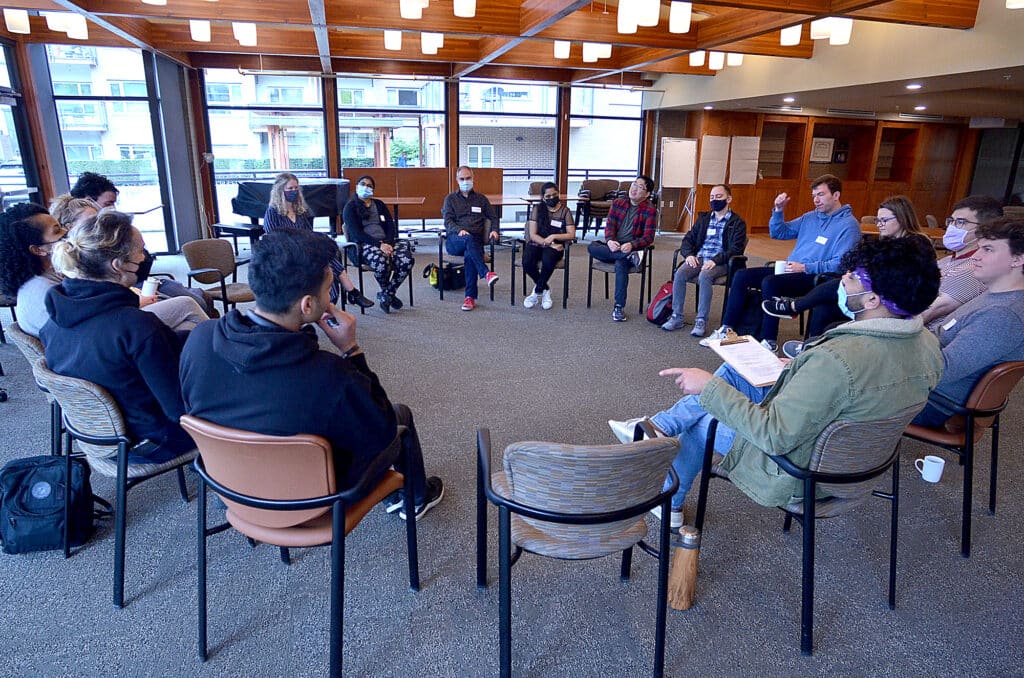 The 2022 cohort (Forum 3.0) broke new ground for learning and projects. Over 8 sessions were convened by the Forum co-facilitators from NSCR and CityHive including a Local Government 101 session at DNV municipal hall, a community building session at the West Vancouver Art Museum, a meeting with staff at the District of West Vancouver, a presentation by a local Indigenous architect, a workshop on voter engagement and representation at CNV library (with Bowinn Ma, Tony Valente and Ash Amlani), a workshop on advocacy to local municipal Councils and an ideation workshop on group projects at Kiwanis Garden Village in West Vancouver. Several presentations to municipal Councils have been made with more to come.
Forum participants are divided into smaller groups that prepare Council presentations on various issues of interest/concern. One of the groups focused on "Making Ambleside More Inviting for Young People" which they presented to District of West Vancouver Council at the end of June. They focused on improving the outdoor basketball court, creating a night market and improving other infrastructure (public realm furniture) to make Ambleside a more attractive space for younger adults. Their presentation was generally well received with various questions from Councillors. As a follow up to their presentation, one of the Forum members, Ian Vanagas sent a note to DWV staff asking whether they would act on the Forum's recommendations. Ian received an email from Park Planning & Development Manager at West Van confirming they had repainted the lines and that "Further improvements, such as applying an acrylic color coating over the court surface will be considered in future capital budget submissions." This was a signifcant achievement given that decision making can take time to work through but also demonstrated the importance of advocating for specific results. See the group's presentation here>>