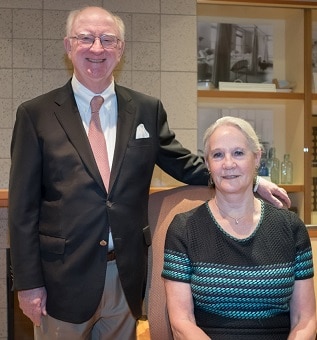 This permanent fund was established in 2019 by long time West Vancouver residents and philanthropists, Ian and Rosemary Mottershead.  Income from this fund will provide grants in perpetuity, to organizations working within the following fields of interest: animal welfare, elder care, sport and fitness, healthcare, medical research and medical
equipment.
"For some years, we had been observing the West Vancouver Foundation, with growing confidence in their leadership and management. Our objective in establishing the Ian & Rosemary Mottershead Funds at the West Vancouver Foundation is to have them support charitable giving in the areas of interest that previously we would have done ourselves. Also, we hope that we may possibly stimulate further growth in their assets so that they can accomplish even more in our community."
– Ian and Rosemary Mottershead
Please note:
In order to properly recognize all donors for their contributions, West Vancouver Foundation will share your name and donation amount with the fund representative unless you have checked the anonymous box on the donation form.
All donations to this fund will be permanently endowed.
This fund's granting purpose is subject to change.