Project: Mobile Multi-Sensory Room
Funded by: West Vancouver Mayor's Endowment Fund and Howard Martin Memorial Fund. 
Grant Program: Community Grants 
North Shore Disability Resource Centre created Canada's first mobile multi-sensory environment, with the help of a grant from the West Vancouver Foundation.  They built the multi-sensory environment on wheels with community in mind. It's a health and wellness resource that can be used by children, young adults and the elderly in schools, hospitals and care facilities, first-responder communities, and so many more. Individuals of all ages who may have Autism, cognitive disabilities, dementia, depression/anxiety, or PTSD.
They started bringing the Multi-Sensory Van to the West Vancouver Seniors Centre and the West Vancouver Community Centre in October 2022. They expect that their numbers will grow with each week on-site.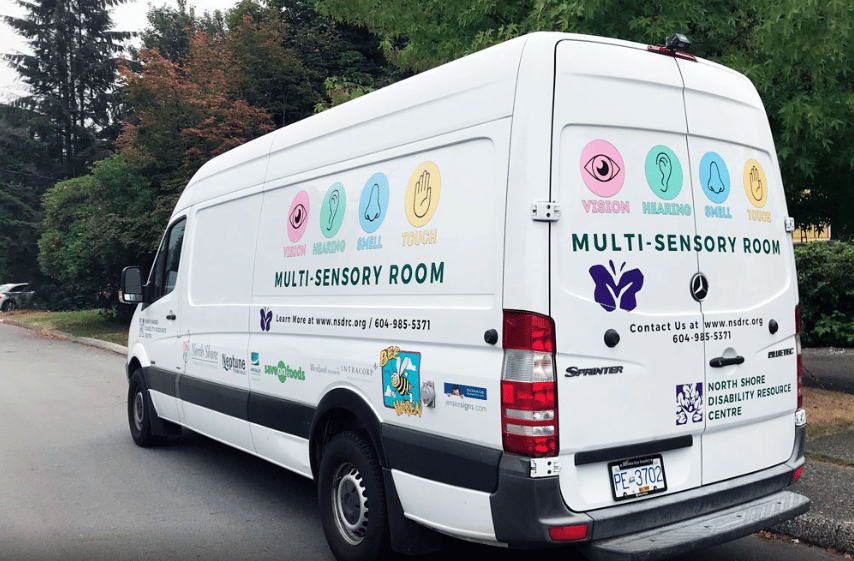 "This project is in its starting phase, and we are excited to see it grow and reach many members of the public. Thank you to the West Vancouver Foundations ongoing support to individuals who face barriers in the community."