Public Health Association of BC with Farm to School BC
Funded by: Howard Martin Memorial Fund
Grant Program: Community Grants 2022
The objective's of this program was to:
1) Build capacity and connections across the North Shore to undertake food literacy activities by bringing together educators, support workers, community partners, and others currently working to support food literacy. These players will be convened at the gathering at the Cheakamus Centre to align efforts for greater impact.
2) Support educators to make their students feel like they belong by incorporating a wider diversity of lived experiences and understandings into their food literacy activities. This will be accomplished through the educator learning circles.
3) Increase youth wellbeing and belonging through environmental and food literacy initiatives like gardening and cooking. Educators will take what they learn in the gathering and learning circles and bring it back to their school communities.
Accomplishments include: This project built capacity and connections across the North Shore, by connecting teachers, community partners, & school district staff through one community partner-led Pro-d Workshop & two Learning Circles (at Braemar Elementary and Hollyburn Elementary). The Learning Circles included opportunities for teachers, parents, & community members to share resources and tools they use to support teaching various perspectives related to food literacy, ie resources to teach Indigenous foodways and language. The Pro-d equipped teachers with tools to link food systems & climate change education through cooking & sharing. The events empowered educators to support youth wellbeing & belonging through garden-based education & hands-on food education. Over 900 students and teachers will benefit from this program.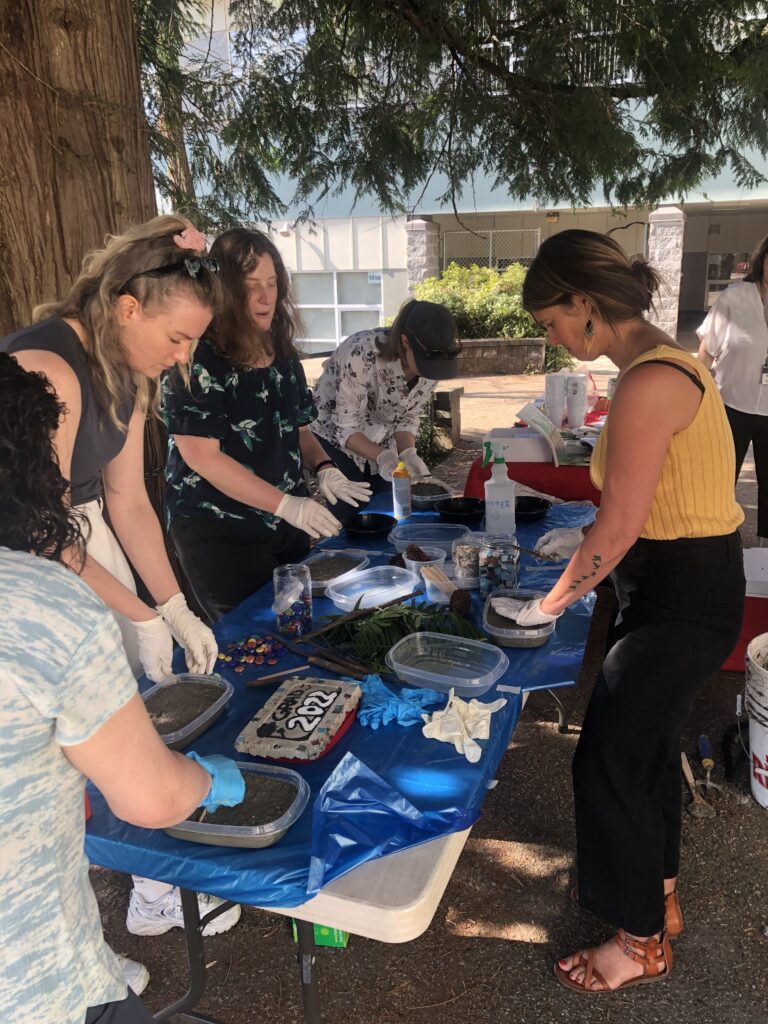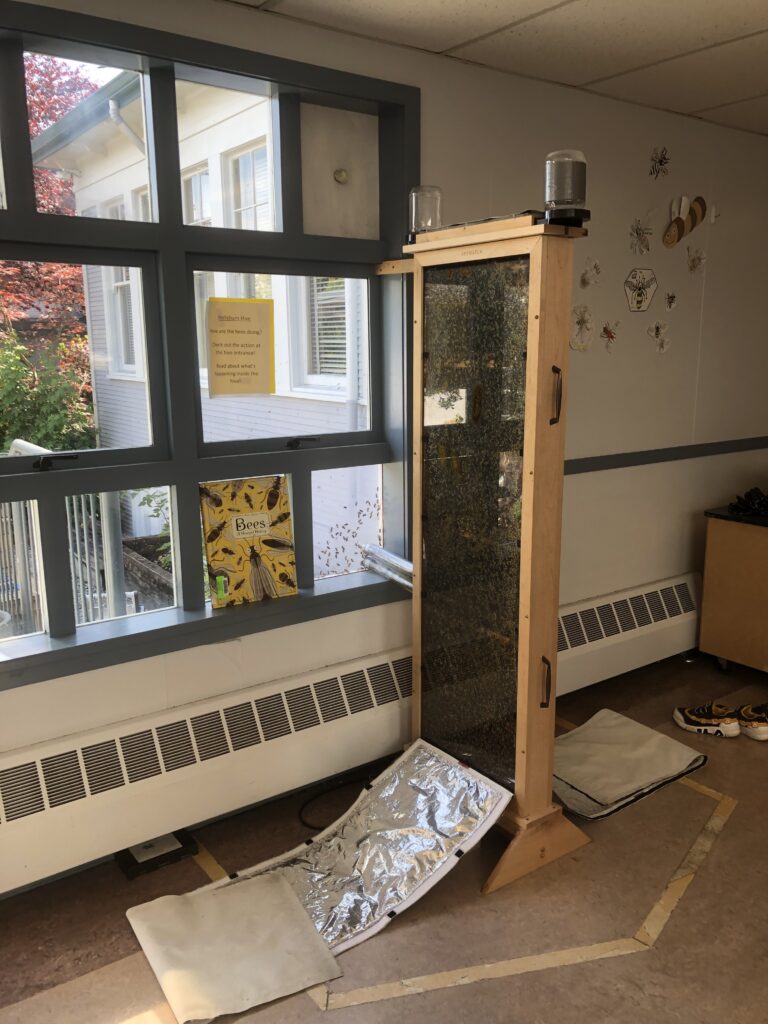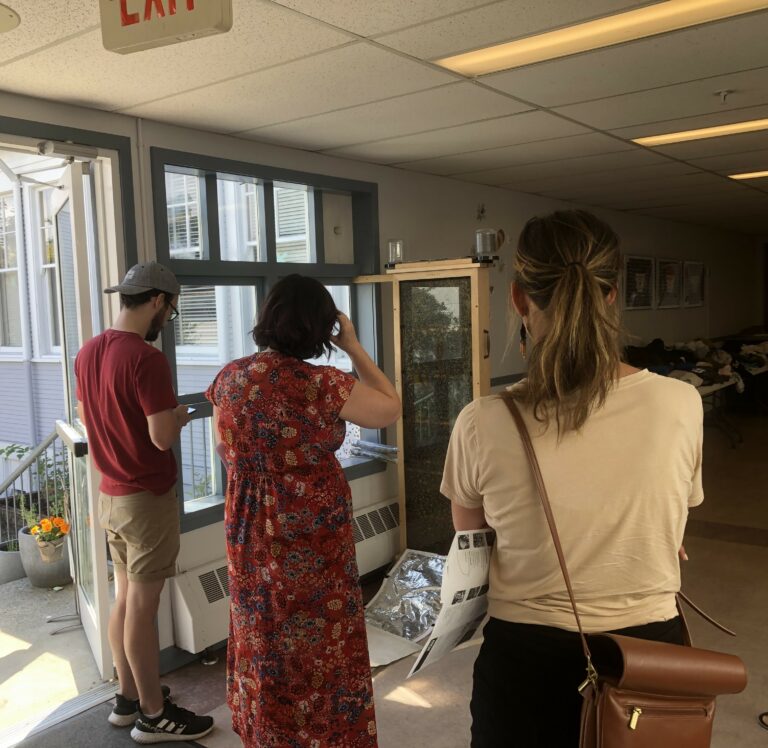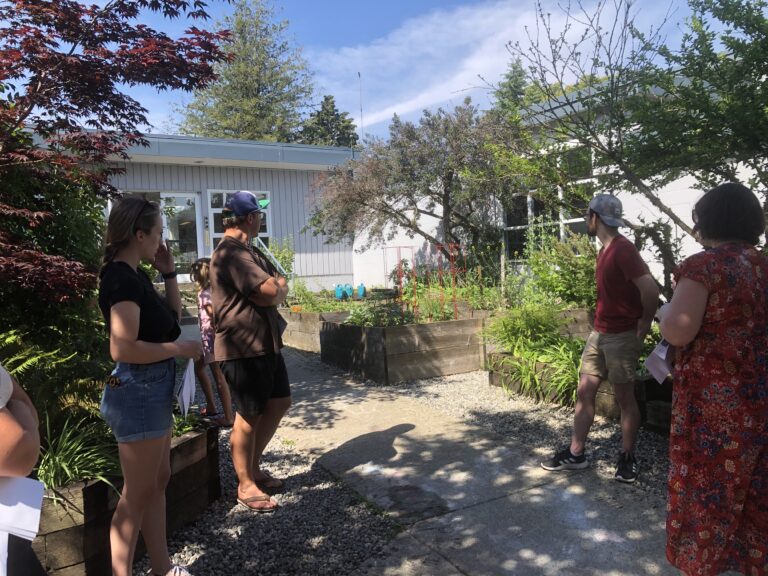 The Learning Circles, hosted at school gardens, enabled educators to experience robust programs & be inspired by new ideas like beekeeping, Indigenous ways of Knowing & climate resiliency in school gardens.
Thank you for supporting this initiative that increases connection and supports youth across the North Shore!
We met all three of our intended goals – connecting educators, supporting educators, and providing tools to educators to increase youth wellbeing and belonging.