Grant Program: Micro Grants
Funds: Howard Martin Memorial Fund
Grant Recipient: North Shore Rain Gardens, with Simon Fraser University Faculty of Environment
Project Goal: The North shore Rain Gardens Project worked in partnership with the Western Residents Association of West Vancouver to support the creation of a community-built rain garden in Douglas Park. The project was initiated as a tribute to local resident, Mary Bayes, who was a long-time community volunteer, engaged resident and champion of Horseshoe Bay and West Vancouver. It is an opportunity to follow her example and bring neighbours together to meet each other and take action to make the community a better place for everyone.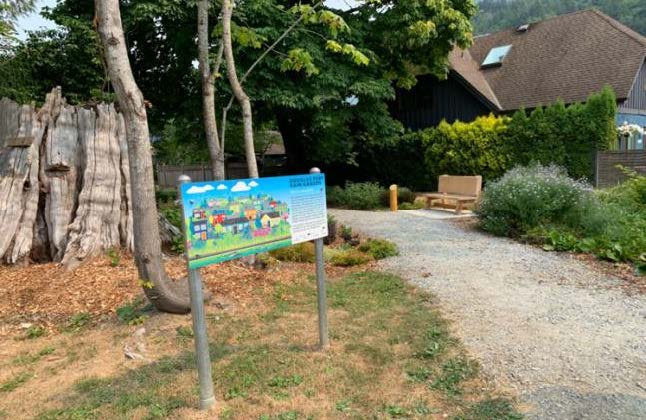 Project Report
Over the past two and a half years, the Western Residents' Association, a community group in West Vancouver, B.C., has worked closely with the North Shore Rain Garden Project to create a public rain garden in a small greenspace in Horseshoe Bay. The project came out of a widespread community desire to beautify a long neglected local park as a way to honour the memory of Mary Bayes, a respected resident and community volunteer who passed away in October 2018.
With Simon Fraser University's expertise and support, local residents and District of West Vancouver staff worked together to design and install a rain garden in Douglas Park – a collaboration that continues as the rain garden is expanded and maintained by community members, and enhancements such as a pathway, chat bench, and little library were added. Funding came from a variety of sources, including local residents and BC Nature Trust, with considerable in-kind support from SFU and DWV. West Vancouver Foundation support went towards the signage, library, and plants.
The project has not only been successful in engaging and educating the community on the environmental value of rain gardens to control flooding and filter toxins from road run off, but it has also provided a valuable experience in "placemaking" for residents. The little library was created from a decommissioned North Shore News box, refurbished and painted by resident volunteers. The wooden bench, custom made by DWV staff, was designated as a "chat bench", signified by a sign made from driftwood that describes its purpose. These additions help create a welcoming space for residents to rest or read, but mostly to meet and visit with each other. There is considerable evidence that such public spaces designed for connecting people significantly help to reduce the social isolation often experienced in urban areas. In Horseshoe Bay, such a place is especially important for local residents, as the much larger Horseshoe Bay Park is frequented by tourists, ferry users, and other non-residents, and is often crowded and noisy. Douglas Park, a few blocks away, is a quieter space that, prior to the rain garden development, most were unaware was even a park.
Over 40 community volunteers have contributed their time to planning, planting, and maintaining the rain garden, and the park is now a welcoming space that is well-used and appreciated by residents. Further, the partnership of SFU, District of West Vancouver, the Western Residents' Association, and local citizens has demonstrated a valuable model of cooperation and effective community engagement that can be replicated in other neighbourhoods.
As a result of this collaboration, Douglas Park has been transformed from a neglected, muddy area overgrown with invasive plants into a beautiful park where residents enjoy the outdoors, learn about rain gardens, connect with each other, and take pride in their contributions to improving their neighbourhood.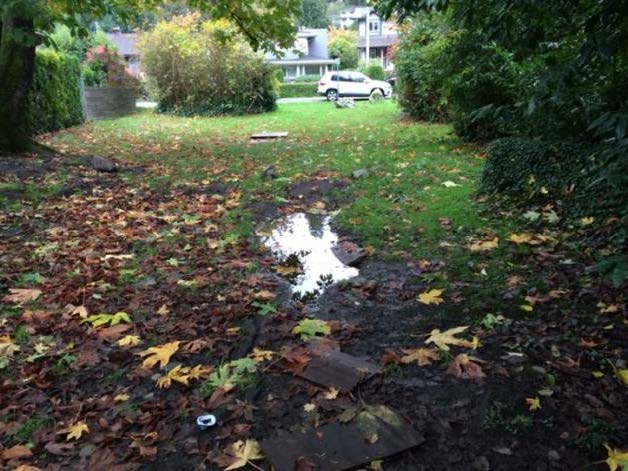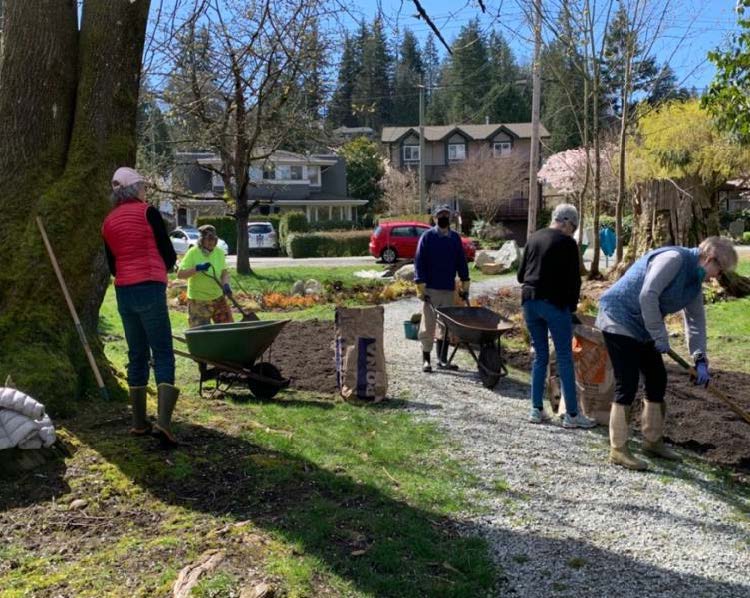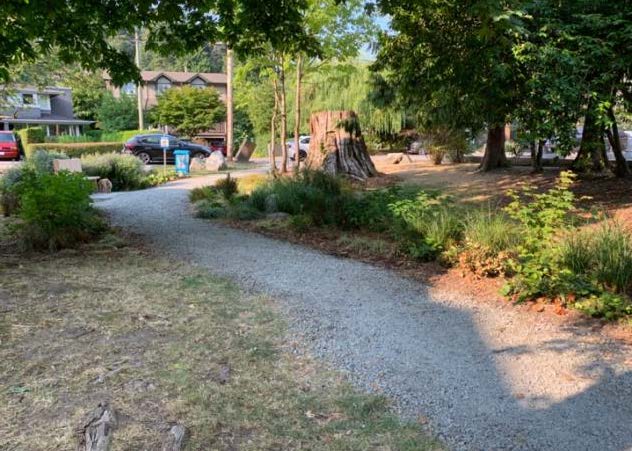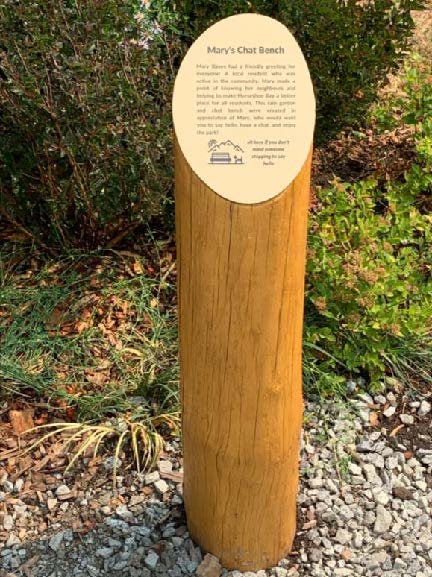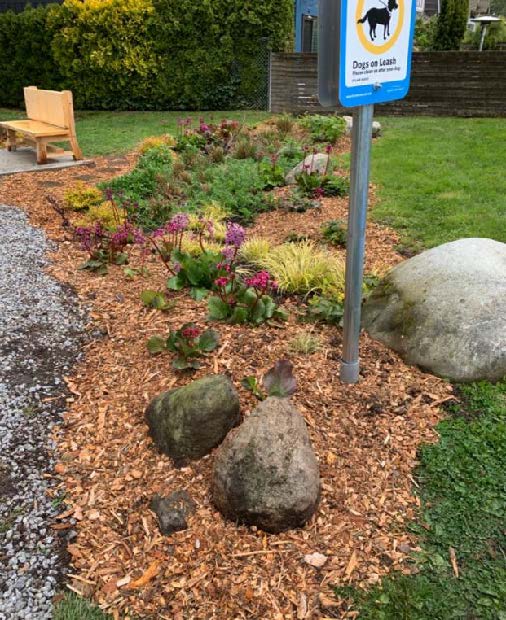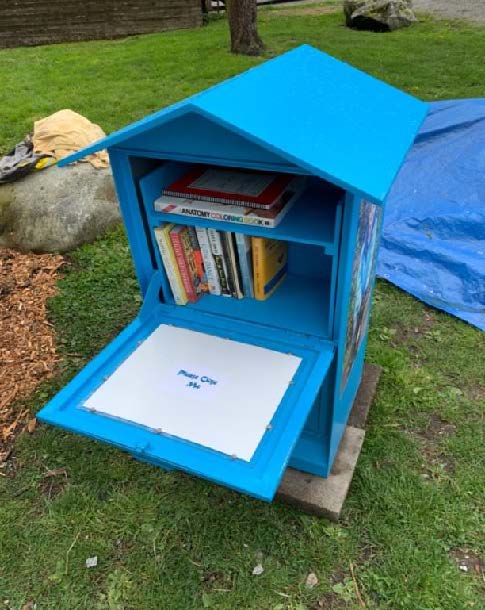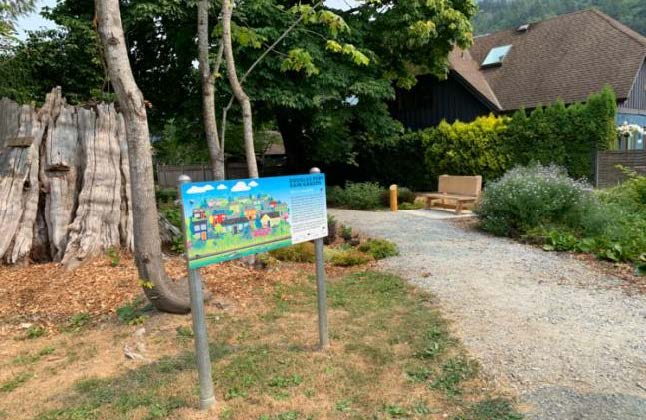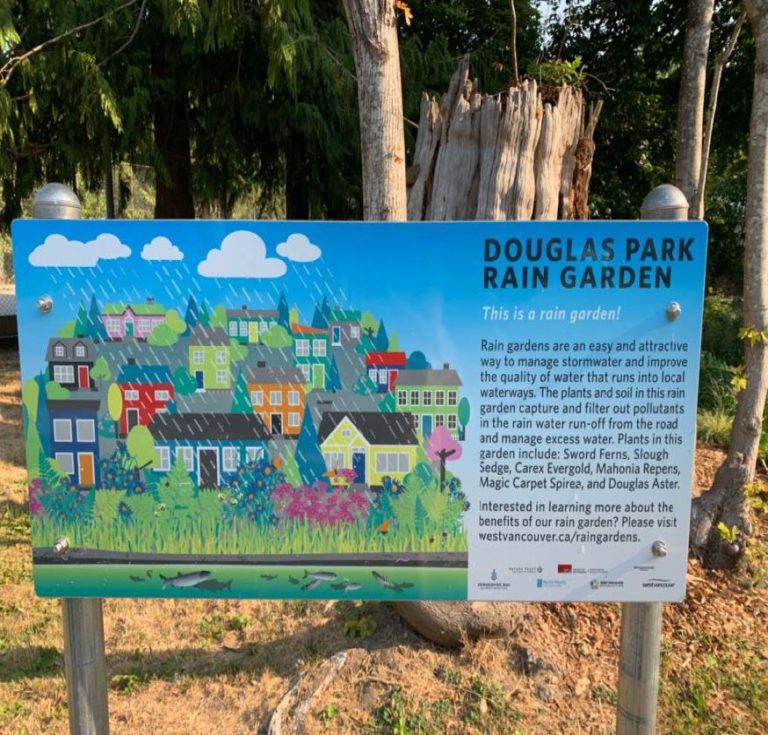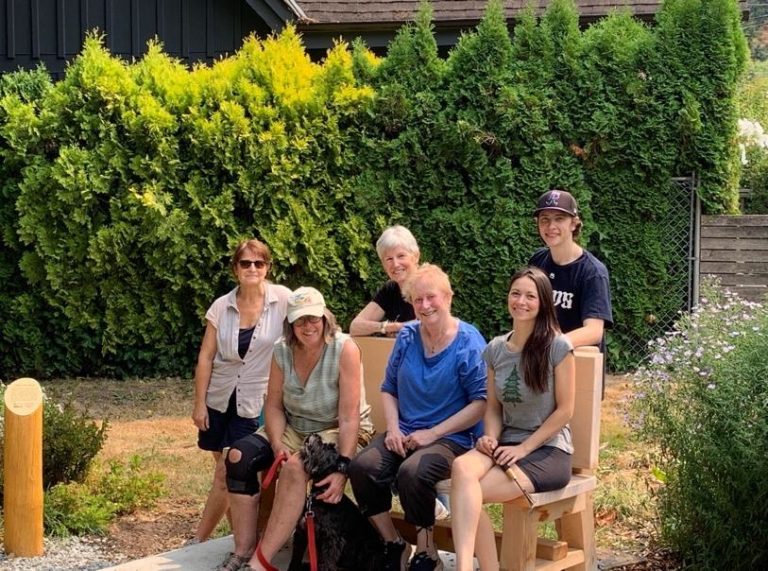 "Had a chance to sit and enjoy the rain garden with some friends the other day - it was a beautiful respite from the heat! We enjoyed watching people passing by with their dogs and hearing children play in the tennis courts, I almost forget there's a highway at the end of the street! Thank you to all the volunteers who so thoughtfully care for this space."