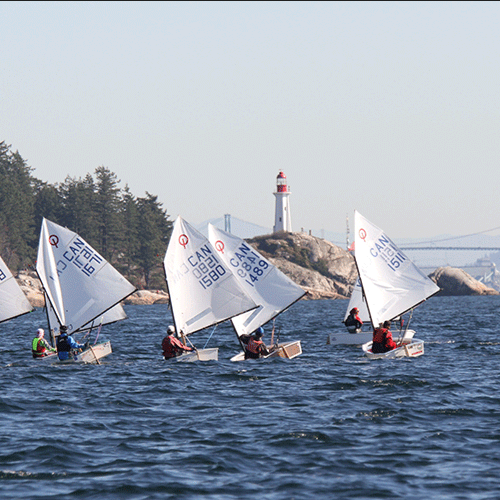 Late in the fall of 1945, several West Vancouver residents combined their energies to form a yacht club that would serve the North Shore. The West Vancouver Yacht Club was brought into being on December 21, 1945, with a membership of 45 and six boats.
Today, the West Vancouver Yacht Club is a leader in youth and adult sailing programs in Canada – a friendly, family-oriented club which strongly supports active community living. The West Vancouver Yacht Club Jr Race Team is one of the most active junior racing programs in Western Canada. The club has actively supported youth sailing for over 20 years, and athletes from WVYC have gone on to compete in national and world championship regattas.
Proceeds from the Fund will support those amateur sport activities that are open to the general public. Funds will not support the member-oriented activities of the club.
The West Vancouver Yacht Club is a BC Nonprofit Society and will receive disbursements from the funds through a partnership agreement with Sport BC.  
Please note:
In order to properly recognize all donors for their contributions, West Vancouver Foundation will share your name and donation amount with the fund representative unless you have checked the anonymous box on the donation form.
This fund's granting purpose is subject to change.