Grant Program: Community Grants 2022
Funder: An Anonymous Donor
The VSO School of Music has a mission to enrich lives through the joy of learning, playing and performing the world's great music, the VSOSoM develops experiences that are accessible to all, regardless of age, ability, playing level or economic circumstances; and by nurturing creative and engaged members of society through achievement in the musical arts.
The VSO School of Music's satellite school program, West Vancouver launched in 2022. The satellite school in West Vancouver is for youth, adults and seniors who want to learn music from Symphony member instructors (Mini Music Makers, quartets, ensembles, youth symphonies). This satellite will bring  musical education closer to the communities they serve, inspiring youth and and unifying the West Vancouver community through COVID-safe concerts, and master classes. WestVanVSOSoM education programs offer decolonized music with Indigenous musicians, increase the number of women in jazz, offer sensory sensitive programs, and more.
The project was implemented with classes offered for preschoolers, kindergarteners, and families of mixed-age children. Thanks to West Vancouver Foundation's support, the VSO School of Music connected with new and familiar audiences, and engaged the community in unique educational experiences, increasing both the confidence and sense of belonging of participants. The program had wholly positive effects on those served, helping us to further our goal of creating irresistible musical experiences and cultivating a lifelong love for learning across the lower mainland.
316 people from the North Shore engaged in the programs, which was lower than expected due to an issue with the facility, however going forward classes will continue and expand to outdoor locations.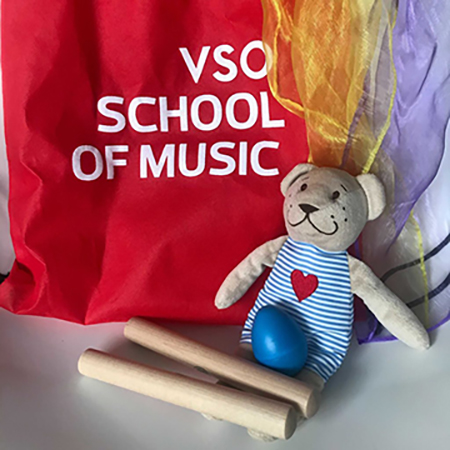 "Those who were touched by this program engaged deeply, and were able to share a love of creative expression with their family members and friends, within their own community. "