Adults 55+ Connect Around Local Ocean
Funded by: Howard Martin Memorial Fund, Thunderbird Marine Corp Fund, and an anonymous donation.
Grant Program: Community Grants 2022
In partnership with West Vancouver Recreation, Ocean Ambassadors Canada, a West Vancouver based charity, offered free guided intertidal zone explorations for adults 55+. Due to early feedback from care homes and residential homes, we realized that meeting seniors at the beach would be difficult due to mobility and transportation issues. We revised our project to focus on meeting seniors in care and residential homes as well as at West Van Community Centre and the West Vancouver Library.
We visited 12 locations across the North Shore – 6 in West Vancouver and 6 in North Vancouver. These 90 minutes presentations engaged residents through trivia activities, photos and information that sparked conversations, and sharing what the local community are doing to reduce plastic pollution. 432 community members participated, slightly less than anticipated due to not hosting the beach activities.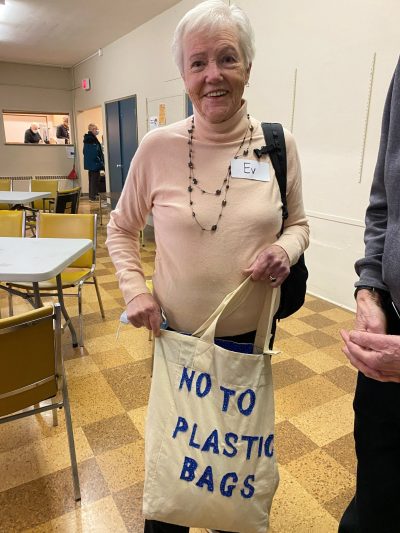 "I am so glad that there are people like you teaching the younger generations because they'll be the policy makers and the law setters of the future. Thank you for doing what you're doing. We would love to have you come back and visit and share more information with us."