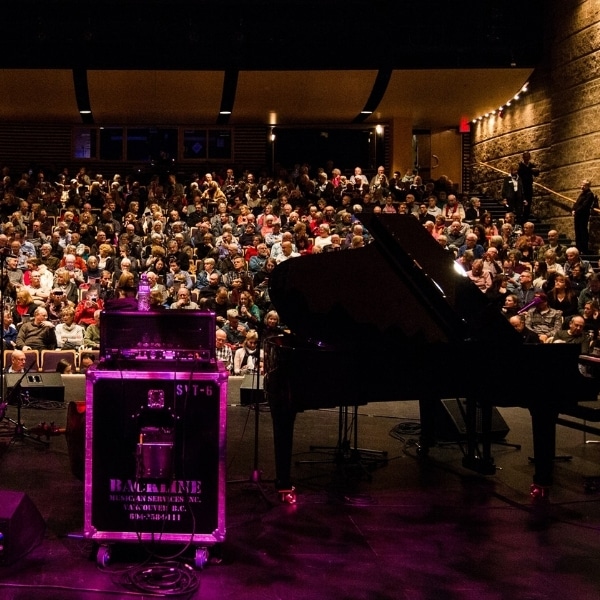 Established in 1988 by Mrs. Kathleen (Kay) Meek, income from this permanent fund is be used to contribute to education, culture, medical research and physical improvement to the West Vancouver community.
A founder of the West Vancouver Foundation, West Vancouver resident, Mrs. Kay Meek was considered a visionary of the theatre arts. She wanted to create a place that inspired the community and brought it together before the stage. To that end, she financed the Kay Meek Arts Centre, a cultural hub that blends classic touches into a uniquely modern venue. 
Born in England, Kay spent most of her life in West Vancouver. A long time supporter of Lower Mainland arts organizations, Kay had a goal to see a performing arts centre built in the community she loved. Kay Meek died November 6th, 2004 shortly after the Centre that now bears her name opened. She was 98.
Please note:
In order to properly recognize all donors for their contributions, West Vancouver Foundation will share your name and donation amount with the fund representative unless you have checked the anonymous box on the donation form.
All donations to this fund will be permanently endowed.
This fund's granting purpose is subject to change.