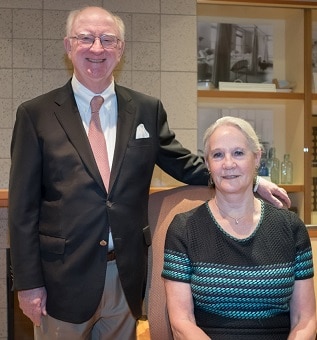 This fund was established in 2019 by long time West Vancouver residents and philanthropists, Ian and Rosemary Mottershead. Capital and income from the Ian and Rosemary Mottershead Fund will be used to grant to organizations who are working in  the following fields of interest: animal welfare, elder care, sport and fitness, healthcare, medical research and medical equipment.
Please note:
In order to properly recognize all donors for their contributions, West Vancouver Foundation will share your name and donation amount with the fund representative unless you have checked the anonymous box on the donation form.
This fund's granting purpose is subject to change.