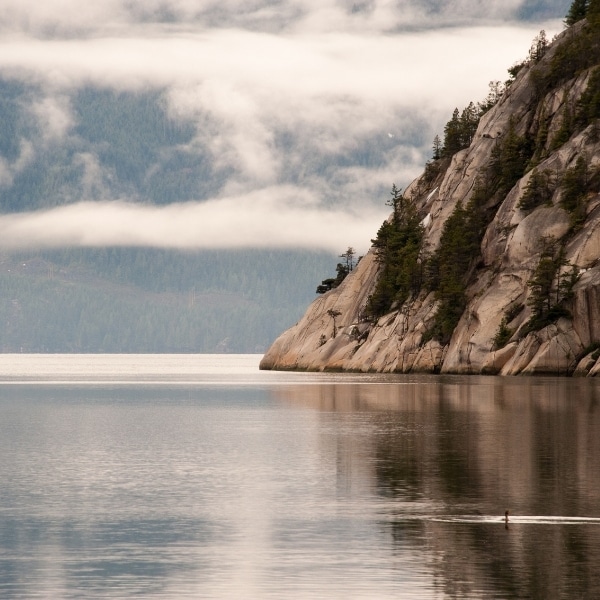 Strengthening Collaboration for a Sustainable Átl'ka7tsem/Howe Sound.
The Howe Sound Biosphere Region Initiative Society (HSBRIS) was formed in 2017 to strengthen collaboration and engagement in Átl'ka7tsem/Howe Sound toward one strong and united vision for the region based on a collective approach to addressing key systemic issues.   In 2021, it became Canada's 19th UNESCO Biosphere Region.
Their mission is to facilitate and support the organizing and planning of complex activities that bring allegiance to balancing development, conservation, and equity in the Átl'ka7tsem/Howe Sound region. The Society has led the initiative to be designated the United Nations Educational, Scientific and Cultural Organization (UNESCO) Man and Biosphere Program designation as a Biosphere Reserve and expects news from UNESCO in Paris in 2021.  
The Howe Sound Biosphere Fund's purpose is to support the Howe Sound Biosphere Region Initiative Society's activities.
Please note:
In order to properly recognize all donors for their contributions, West Vancouver Foundation will share your name and donation amount with the fund representative unless you have checked the anonymous box on the donation form.
This fund's granting purpose is subject to change.
To keep up on Foundation news, sign up for our enewsletter.