West Vancouver Foundation Events
Neighbourhood Small Grants
The Neighbourhood Small Grant (NSG) program was started in 1999 as a way to combat loneliness and social isolation, by making communities stronger, safer and more welcoming. By offering a small grant (up to $500), to residents, we enable the applicant to bring their project to life, often in a more impactful way or with people in the community they may not have previously been familiar with. The NSG kickstarts people's imagination and often makes neighbours more willing to participate. Traditional projects have included concepts such as park cleanups, emergency preparedness meetings, community gardens and enhanced block parties.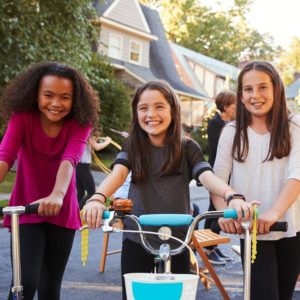 Vital Signs 2022 Presentation
Vital Signs is a community check-up conducted by community foundations across Canada that measures the vitality of our communities and identifies significant trends in a range of areas critical to quality of life.
Join us at the West Vancouver presentation at the West Vancouver Memorial Library.
Date: August 16
Time: 6-7:30 pm
Location: West Vancouver Memorial Library
Registration required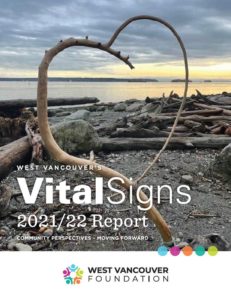 WILLPower is an initiative of the West Vancouver Foundation to build awareness and make it easier for individuals and families to move forward with their personal Wills and Estate planning.
This year we will once again be hosting straight-forward, accessible information sessions led by local estate planning professionals. Information is provided as a public service, for information purposes only (no solicitation).
Ms. Garton will address many of the common questions that face individuals and families regarding Wills and Estate planning. The webinar is designed to provide information to help you navigate the process and empower you to proceed with clarity and confidence. Having a valid, up-to-date Will, Health Care Directive, and Power of Attorney ensures that your wishes will be met after your death. It also provides a great opportunity to consider a legacy gift to a charity or cause important to your family.
This year the WVF is working in concert with other charities and the Canadian Association of Gift Planners on a national campaign which includes information about the impact of Legacy giving more information can be found at westvanfoundation.ca/will-power
Moderated by Elaine McHarg, VP Philanthropy & Partnerships, West Vancouver Foundation.

Our expert presenter is lawyer Nicole Garton of Heritage Law.
Date: TBD
Location: TBD
REGISTRATION REQUIRED. SPACE IS LIMITED. 
Rising Tides Community Art Project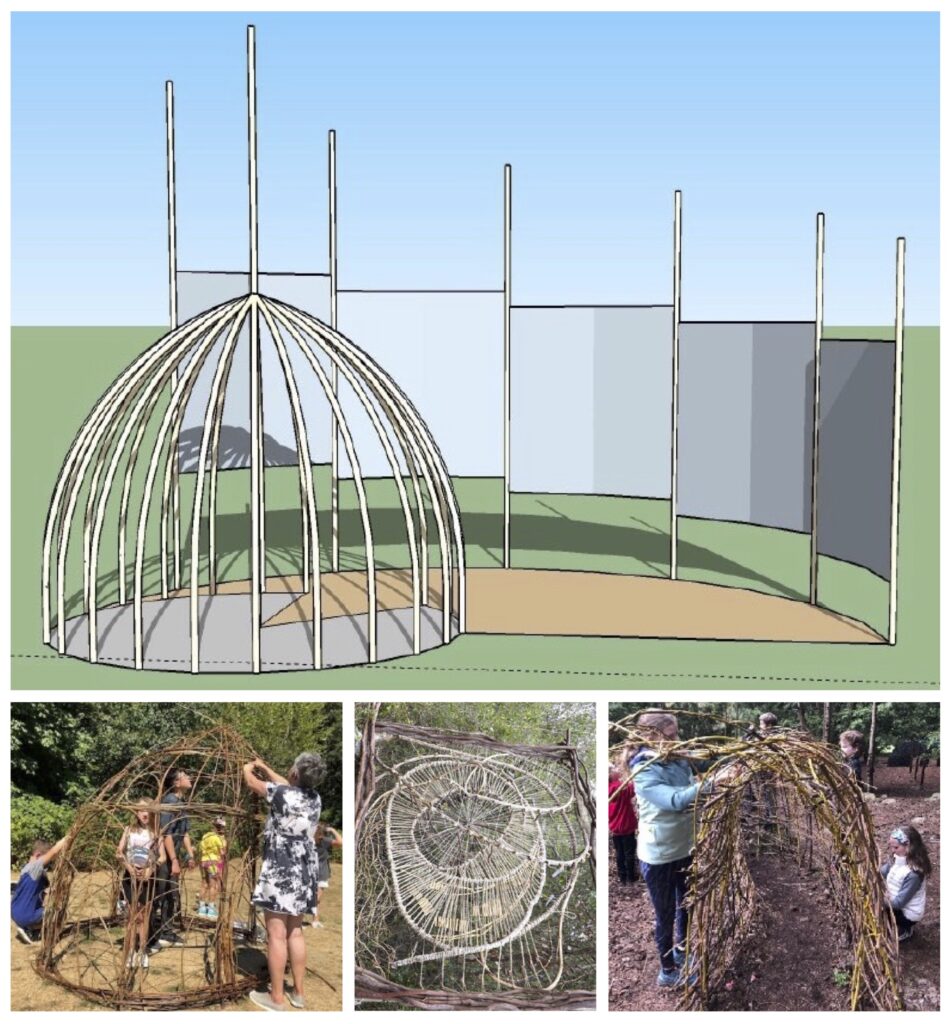 North Shore artists Dolores Altin & Elvira Monteforte have conceived & designed a work of interactive temporary public art that will inspire dialogue on the impacts of climate change on coastal communities through a collaborative building process. Altin & Monteforte will construct a domed sculpture near the waterfront in John Lawson Park made from ethically harvested willow representing the ideas of 'home' & 'sanctuary', surrounded by vertical panels representing rising sea levels.
Participate in the completion of the artwork by weaving materials such as willow, to build up, reinforce & decorate the installation.
Through collaboration & dialogue participants will be inspired to reflect on the threat of rising sea levels to waterfront communities, what we can do mitigate C02 emissions, all while experiencing the spark of creativity unleashed in art making.
Dates: Saturdays in August
Time: 2-3:30 pm
Where: John Lawson Park, near Silk Purse
A Community Grant recipient.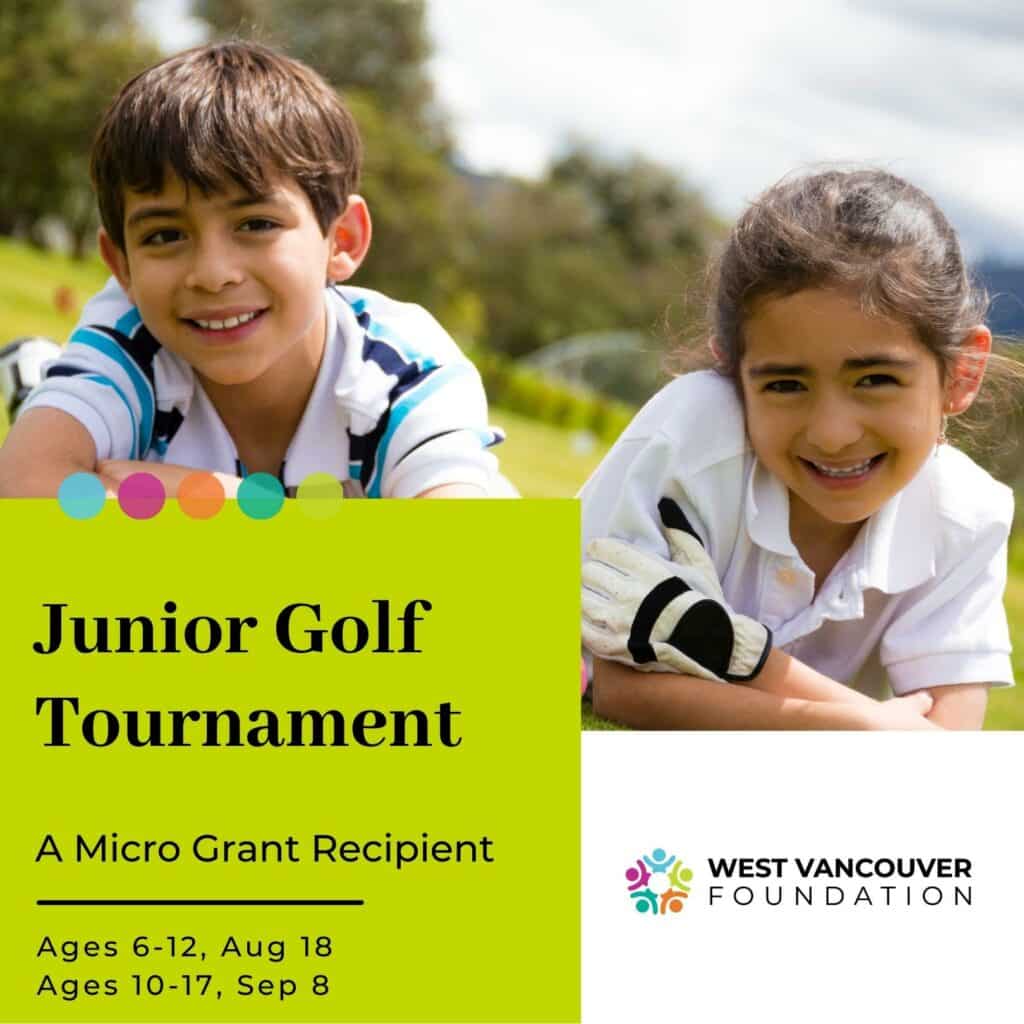 Join the Gleneagles Golf Club Society for their youth golf tournaments!
Prizes, giveaways, snacks, and a lunch will be provided.
Where/when:
Ambleside Par 3 | 9 holes
Gleneagles Golf Course | 9 holes
Cost: $30
Register at: https://bit.ly/3aPZrav
West Van Art Museum Family Art Project
On the last Saturday of every month, the WVAM Family Art Project invites families to drop in to the museum's activities room for a free afternoon art workshop. All art supplies are provided.
Registration is not required. Visitors are welcome to drop in to this program.
FREE
Dates:  August 27
Time: Noon – 4pm
Location: 680 17th Street, West Van
A 2022 Community Grant recipient