BC SPCA COVID-19 Emergency Response
Grant Program: North Shore COVID-19 Response Grant 
Funds: Donations from the community, through the North Shore COVID Fund, now reworked as the Emergency Response Grant. 
Grant Recipient: BC SPCA – West Vancouver Branch
Program Goal: At the start of the COVID-19 pandemic, the BC SPCA has been deemed an essential service by the government of BC. We are preparing for a significant escalation in demands for the following services at our West Vancouver branch:
-Compassionate boarding of pets for residents of the North Shore who are hospitalized, quarantined or fleeing interpersonal violence;
-Sheltering of surrendered or abandoned animals;
-Emergency supplies for owned animals; and
-Emergency veterinary assistance for pets of vulnerable populations.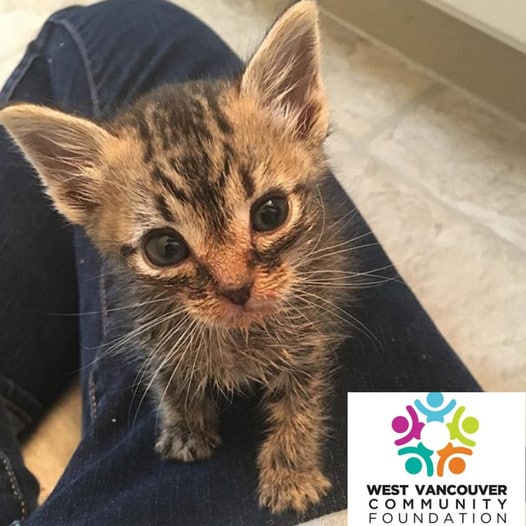 Impact: 
"On behalf of all of us at the BC SPCA we thank you for your generosity and compassion. This gift received from the West Vancouver Community Foundation, will directly impact the lives of animals in need at our West Vancouver branch."
Community Impact
Read more about the impact your donations have in the community, through our grant programs.